On April 20th 2017, the provincial government of Ontario introduced new legislation known as the Fair Housing Plan. The new housing affordability measures are primarily focused on assisting renters and home-buyers across the province.
With housing prices and rental costs having increased year-over-year for much of the past decade in many cities including Toronto, and continuing to rise to unprecedented levels creating what many are calling a "Canadian housing crisis", the Premier has introduced a set of 16 comprehensive measures with claims that "it will help more people find an affordable place to call home, while bringing stability to the real estate market and protecting the investment of homeowners".
The Fair Housing Plan has caused quite a bit of debate with many proponents arguing both; for, and against, the new proposed legislation.
Many would-be home-buyers and renters have shown support for the new rules, and are hoping they will help stabilize and even bring down the cost of home ownership and cost of renting.
While others argue that the new rent-control rules are "the exact opposite" of what is needed to deal with housing affordability problems.
To understand the new Fair Housing Plan and new rent control rules, leading Canadian real estate website RentSeeker.ca published a new INFOGRAPHIC showing a summary of the new legislation and how it affects;
(for media inquiries or to share our INFOGRAPHIC, please e-mail us at [email protected])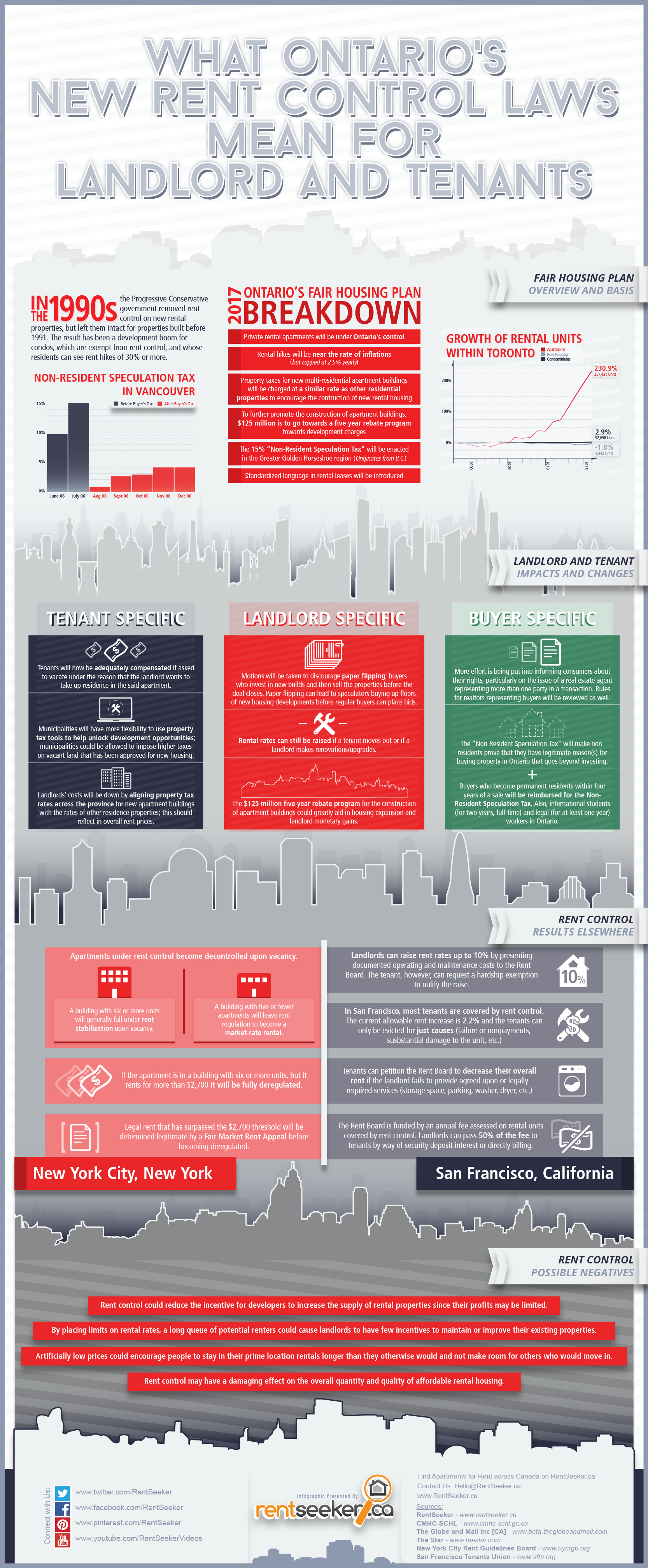 Let us know what you think about the New Fair Housing Plan by joining the conversation with RentSeeker.ca on Twitter and on Facebook.