One of Canada's largest apartment finders, RentSeeker.ca launched a new trust tool this week aimed to protect renters from rental scams.
RentSeeker.ca announced the launch of a new trust tool called Verified Listings across its popular platform and website. The newly launched feature is designed to increase authenticity and transparency and add an additional layer of security for its community of students, renters and landlords across Canada.
The new apartment search feature had been in beta testing for a few months, and after receiving extremely positive feedback from it's users, RentSeeker.ca has now made the new tool a permanent feature in its listing process.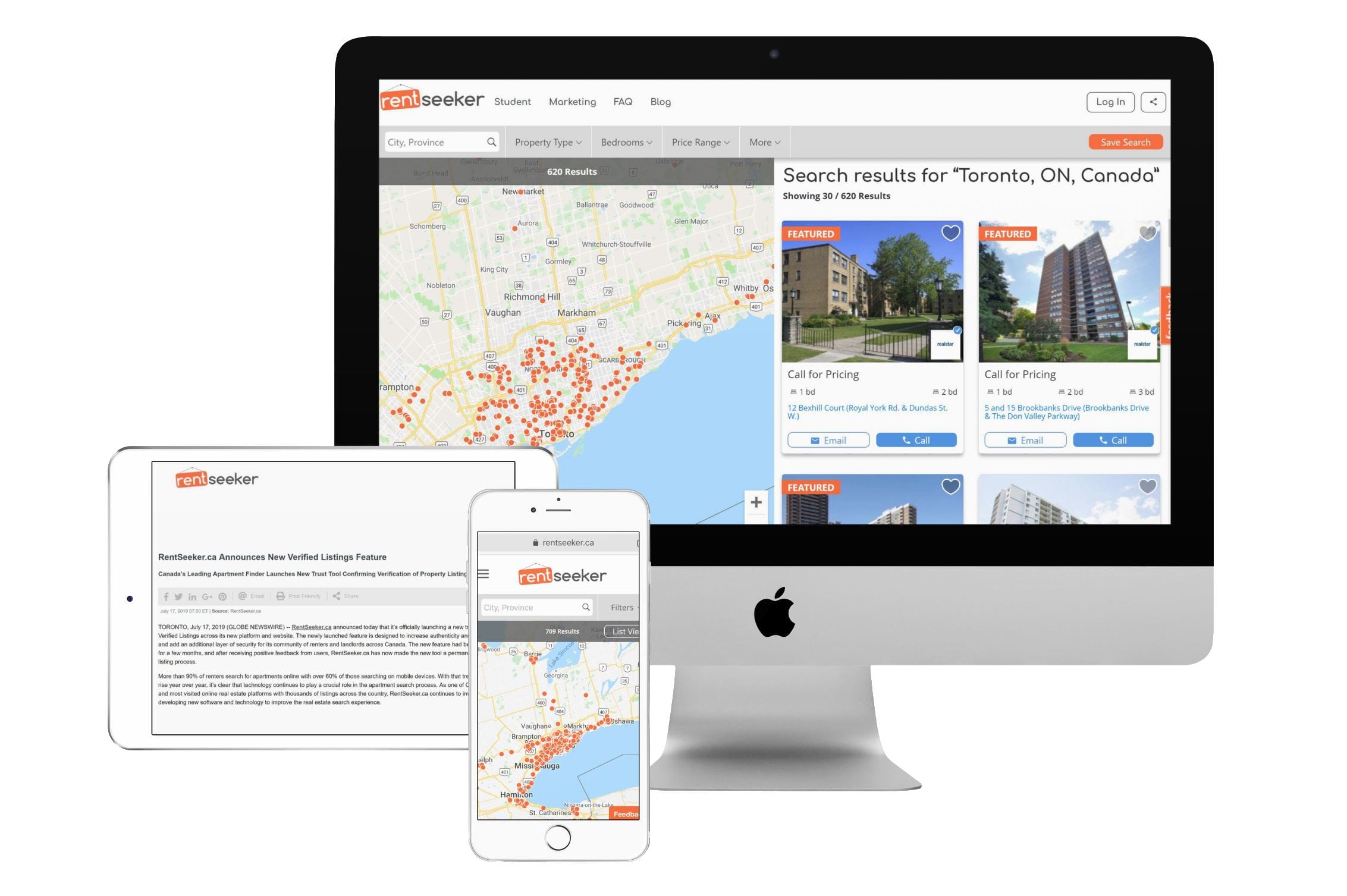 More than 90% of renters start their apartment search online, and over 60% of those search for apartments, homes, and condos on their mobile devices. As one of Canada's largest and most visited online real estate platforms with thousands of apartments for rent in Toronto and across the Canada, and millions of website visits annually, RentSeeker.ca invests heavily in developing new software and technology to improve the online apartment search experience.
RentSeeker.ca's New Verified Listing tool aims to safeguard renters and help ensure safe and secure rental transactions. The feature is designed to help renters avoid rental scams, which are becoming a growing concern on more popular well known classifieds which allow users to post listings for free, both in the U.S. and Canada. Global News, CBC, and other large news outlets continue to feature stories from renters, highlighting the growing concern.
According to RentSeeker.ca, the new Verified Listing tool received extremely positive feedback during its beta testing phase, and is another of a number of new features and services which the company plans to continue to develop and roll out, to help renters make informed and responsible decisions throughout the apartment search experience.
The new feature on RentSeeker.ca will show a blue check mark on properties and companies which have been verified by the rental site. Many of Canada's largest landlords, property management firms, real estate owners, and real estate investment trusts ("REITS") list their rental properties on RentSeeker.ca and this new trust tool will provide renters with another layer of security by providing them with the validation and security of knowing they are renting from a trusted source.
See also: View Average Rents in Toronto and across Canada on RentSeeker.ca.
For more news on Canada's rental and housing markets follow RentSeeker on Twitter and Facebook.