OK, we know, by now virtually everyone has heard of QR codes – you know – those squares made of smaller black-and-white squares that are scanned by smartphones. The QR stands for Quick Response, and they began as a way to track parts through the manufacturing process and other industries dating back to the 1980's.
As time has (quickly) progressed, technology has completely shifted the way we live our lives today. With virtually everyone today having a smartphone, QR codes have been tried and tested in almost every industry. They continue to pop-up (pun intended) all the time, and then after a bit of hype, seem to go back to the abyss.
They continue to be used in marketing and customer service, with the idea that consumers will use an app on their smartphone as the scanner as a quick way to access information about a specific product or service.
With the ongoing debate of the "usefulness of the QR code", the fault is probably mostly with the application it's being used for and how it's being used, rather than whether or not they are a useful tool.
There are most definitely useful applications for QR codes and which consumers can find extremely helpful and useful, starting with them actually being used in useful places to begin with – and NOT on sources which almost defeat the whole purpose of their usefulness i.e. billboards, television commercials, or in e-mail signatures (all locations which make a QR code almost impossible to utilize).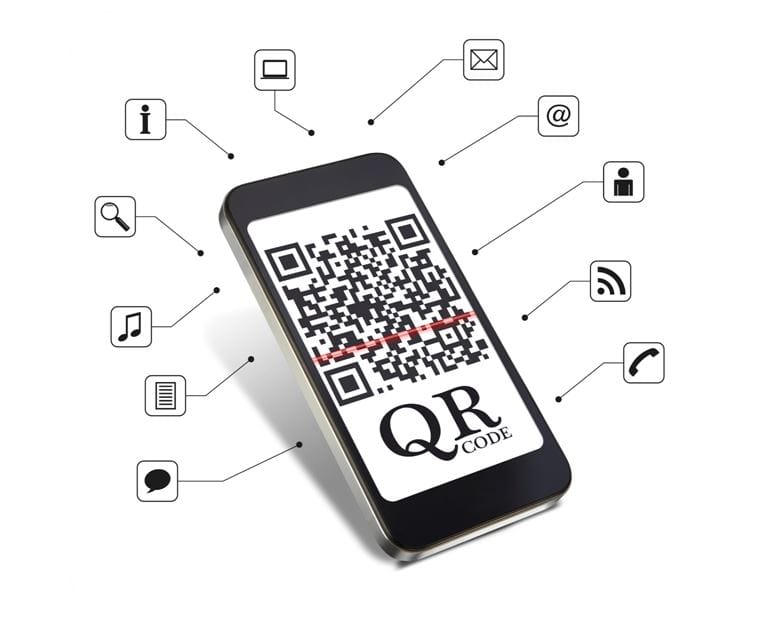 So our team here at RentSeeker.ca has decided to put together a list of what we titled:
How To PROPERLY Use QR Codes for Real Estate Marketing
*(this list can be used for areas outside of Real Estate as well – as long as it has the right applications and is used in a way that is useful to consumers).
Let's begin with the "types" of Quick Response codes you can generate. QR codes can either provide information or direct users to a specific URL, phone number or e-mail address.
Here is a list of some very useful information you can embed into a QR code:
Website URL
When scanned, the QR code directs users to a website URL
*your website will NEED to already be optimized for mobile devices  – since if your website is not responsive or mobile-friendly, it will defeat the whole purpose of the code, given that they can only be scanned with a mobile device!
When scanned, the QR code can direct users to a property or corporate video of your property or company providing a great way for users to learn more information in an engaging and entertaining way.
Contact Information
When scanned, the QR code adds your information as a contact in someone's phone or tablet, including phone, address, email, web site, and memo.
Email Address
When scanned, the QR code opens the smartphone email application with the e-mail address auto-inputted, allowing users to just type and send.
Phone Number
When scanned, the QR code auto-dials a phone number.
SMS
When scanned, the QR code sends a text message to the user. The user can then click a link that was pre-setup within the SMS or reply to the text message.
Calendar Event
Great for open houses and scheduling viewings for apartment owners/property managers or building superintendents, when scanned, the QR code generates an entry to be added to the calendar of the users' smart device.
Geographic location
When scanned, the QR code loads the property listing's location into a map to display on the phone or tablet.
Promotion
When scanned, the QR code will provide users information on a promotion you have going on – from offering free perks – to providing some kind of discount – this can really be engaging for users, especially if marketed well with providing a sense of curiosity.
If you find that any of these applications could work well for your business, which in Real Estate – they do! The next steps are branding and placement.
Let's start with branding. Savvy marketing companies have come up with all sort of ways of custom branding QR codes, check out this GIF showing some custom branded QR codes RentSeeker.ca has done for  our clients: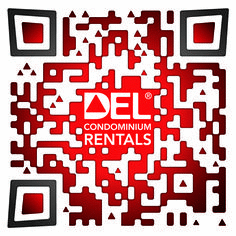 Now that you've seen how QR codes can be used, making sure they are well – placed is a key factor in their successful implementation.
And of course, our team here at RentSeeker.ca is here to help ????
So here are 3 great locations for useful implementation of a QR for apartment managers and real estate brokers:
Top 3 Places to use QR Codes for Real Estate Marketing
1. Property Signs
When you put a QR code on a property sign, you provide walk-by traffic the ability to instantly:
view the house or apartment using a mobile link with images and floor plans;
contact the appropriate person via e-mail or phone – to schedule a viewing;
view a property or corporate video providing great information for users in a visually appealing style;
see any promotions you have available at the property;
2. Printed Brochures and Flyers
This is the most obvious way to use QR codes. When you put a QR code on flyers and brochures, you make it easy for potential renters or buyers to access information about the listing or contact the appropriate person instantly. And if you have an open house scheduled, include a calendar-event QR code.
3. Print Ads
While print advertising has been declining over the last decade with over 90% of renters starting to search for their new home or apartment online, some property owners struggling with higher than average vacancy rates will sometimes add a limited print campaign to increase visibility for anyone still picking up the traditional print magazine.
Given that space in a print AD comes at a huge premium to advertising online, consider including a QR code. You will have to trade in some of your valuable ad space to use the QR code. But in return, you can send readers to your property's website, where they can find much more information.
Let us know what you think about QR codes and other ways they can be used for Real Estate and Apartment Marketing or industries by joining the conversation with us on Social Media. Get Social with The RentSeeker Team!