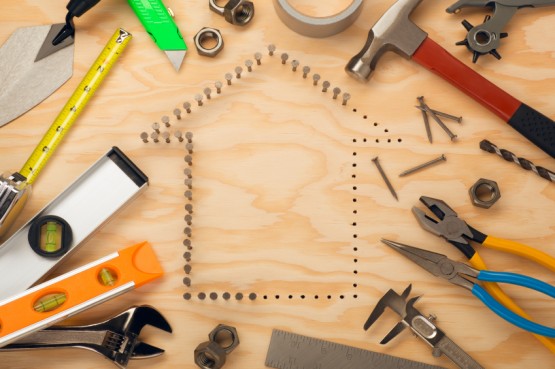 Regardless of the age of your property, renovations and maintenance are simply a part of the routine. Whether you're painting a suite, fixing leaky faucets or even repairing a balcony, staying on top of your maintenance schedule will keep your property looking its best and give your tenants a safe and clean place to call home. Let's face it, though – renovations and maintenance, while necessary, can be an inconvenience for your tenants. How can you ensure that you can do the work you need while providing minimal impact to the daily lives of the people who call your property home?
Before we get started, it's important to review the laws in your province regarding regular maintenance and suite renovations. In Ontario, it is not required by law that a landlord or property manager must renovate a suite after a tenant has been living in it for a certain number of years. However, it is required that the landlord provides their tenants with suites that are in a good state of repair and they must also ensure that they comply with health and safety regulations. This means that if a window is leaking or not sealing properly, it must be replaced even if it is considered "new" or was installed recently.
Keep the Communication Lines Open
The first step to making renovations and maintenance easier on your tenants is to communicate clearly the changes that will be occurring. Outline specifically how it will affect them – when you will be entering their suite, how long the process will take and if there is anything they need to do (such as clearing out cupboards, for example). Failing to do this will cause immediate discord between you and your tenants. Remember – you must provide your tenants with notice of entry into their suite at least 24 hours in advance. For renovations that will be taking place in the common areas of the building, post notices in heavily traffic areas (the mail room, the elevator) letting your tenants know about the work that will be done and when they can expect it to be completed.
Tenant Appreciation
If the renovations you will be undertaking will cause considerable inconvenience to your tenants, such as replacing an elevator, show your tenants that you care. Help them carry their groceries upstairs or even provide water and juice in the lobby for tenants to take with them before they walk up numerous flights of stairs. While it is an inconvenience to have an elevator out of commission, the end result of a brand new elevator cab combined with your understanding and appreciation for their patience will help to ease the discomfort. When the renovations are complete, throw a BBQ for your tenants or give them all a thank you card with some chocolates. These kinds of gestures, no matter how small, make a world of difference.
Renovating your property to provide your tenants (and potential tenants) with upgraded bathroom facilities, new flooring or even new window coverings, while not required by law, is very important. Not only will you be extending the longevity of your property, but you'll be creating happy tenants who will be pleased to recommend your suites to their friends and family. Being known as the building that works to give their tenants the best possible living environment is always a great thing.
Related: Apratment Repairs Dos and Dont's
Happy Renting 🙂
The RentSeeker Team