The adage when it comes to renting an apartment is that, these days, $1,000 certainly won't get you very much.
However, we've discovered that that is simply not the case. That is, if you're willing to live outside of the downtown core of some of Canada's most populous cities.
According to the Canadian Mortgage and Housing Corporation (CMHC), as of April 2015 the most expensive city in which to rent a two bedroom apartment is Vancouver, with the average rent clocking in at approximately $1,345.
Surprisingly, the second priciest city to rent an apartment in Canada is not Toronto but actually Calgary, where the average monthly rent is quickly catching up to Vancouver's.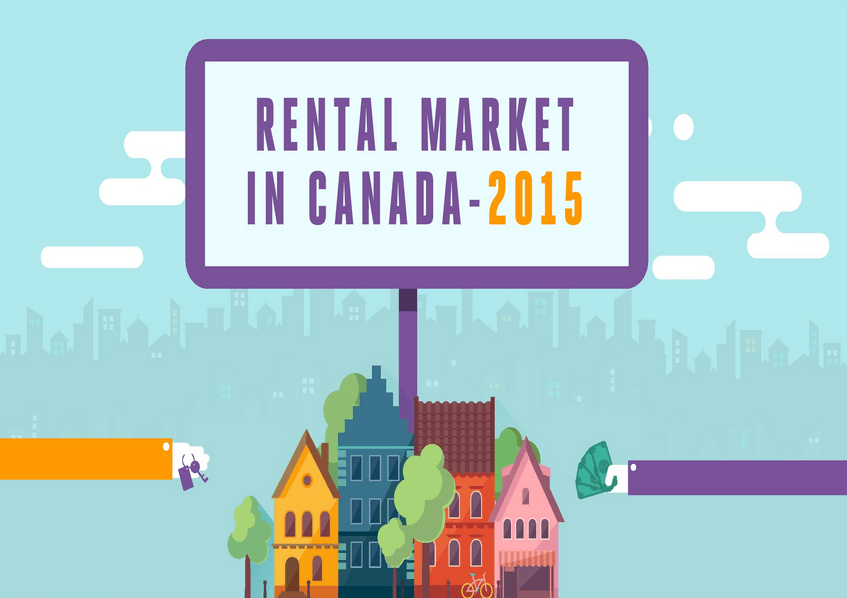 There's another surprise from the CMHC Rental Market Statistics for Spring 2015: one of the most affordable cities in the country in which to rent an apartment is Montreal, with two bedroom rent hovering around the $750 mark.
In fact, four of the top five cheapest rental markets in Canada are in Quebec, with only Saint John, New Brunswick bucking that trend.
We checked in on some of these cities to discover just what $1,000 can get you and we arrived at a number of interesting conclusions.
Chief among them – the basement suite is king, no matter where you are.
Here's some of our findings from coast-to-coast in ten of Canada's largest metros.
Toronto
We began our search in Canada's biggest city and, arguably, it's most difficult to find affordable housing.
Certainly, if you want to live right downtown Toronto, it's an uphill battle to locate an apartment that will only set you back $1,000.
However, we were able to find accommodations in neighbourhoods like North York, where $1,000 will get you a one bedroom plus den basement suite that also includes laundry and all utilities in the monthly rent.
How surprised we were, then, when we saw a listing for $1,000 right in the heart of downtown Toronto on Queen Street East.
The apartment itself was on two levels, with stairs leading to the one bedroom. The den and kitchen area were admittedly quite small and needed some work done, but, if all you want is to live where the action is for a relatively low price, those type of details may not matter.
The lesson here? Deals can be found – but for a different kind of price.
Ottawa
Canada's Capital does have $1,000 apartments for the taking, with a few of them near the downtown core and the University of Ottawa.
We located a large, one bedroom suite near the Lees Transitway Station that includes all utilities and boasts a view of the nearby Rideau River.
Slightly further away from downtown and near the Tunneys Pasture/Mechanicsville neighbourhood, we found a one bedroom apartment for $1,000 that is truly all-inclusive, including Wi-Fi, satellite television and air conditioning.
Naturally, this score of a deal is available in a basement suite, which we are slowly discovering is the norm across many of Canada's largest cities.
Montreal
In Quebec, July 1 is moving day for the entire province. We found that $1,000 can get you a two bedroom apartment in the trendy Lower Plateau neighbourhood, located on the second floor of a triplex walk-up.
The building is older, and like many older buildings, it features hardwood floors but has no air conditioning (usually a must in the humid Montreal summers).
Unlike most apartments in this price range, we were surprised to see that this particular apartment offered a washer and dryer in the suite. Located within walking distance to McGill, it is clear that this apartment is geared towards students.
For professionals, $1,000 can get you a condo-style apartment in the Ahuntsic-Cartierville borough of the city.
The apartment itself features two bedrooms and air conditioning. However, pets are not allowed and you will need to factor in the commute if you work anywhere near the downtown core of the city.
Calgary
In Calgary, basement apartments are all the rage, particularly when you're looking to pay $1,000 all-in.
Our team sleuthed out an all-inclusive one bedroom basement suite in a home located in the Glendale neighbourhood (located in the south-west quadrant of the city).
The suite is fully furnished and features a private entrance, but as you are essentially sharing space with a homeowner, the rules are a little more stringent (no pets, no smoking, a single person only can occupy the suite, etc.).
If you need a little more space, we were able to locate a two bedroom basement suite for $1,000 in the Marlborough community in the city's north east quadrant.
Unlike the one bedroom suite, this one requires you to pay one third of the utilities to the homeowner and you must share laundry facilities with the homeowner. However, it does provide street parking and a boasts a newer appliances.
Edmonton
$1,000 can go a long way in Edmonton if you're willing to live further away from the downtown core and, in some cases, near the airport. In particular, we located a one bedroom suite in a self-described "adult" building that featured a balcony, large windows and covered parking stalls.
As with many buildings we looked at, no pets are allowed but the suite itself was recently renovated.
Just like Calgary, Edmonton has an abundance of basement suites. Located in the southeast corner of the city, we found a two bedroom basement suite that not only allows pets but has a separate entrance and a separate washer and dryer for tenants.
Again, the distance to downtown Edmonton needs to be factored in if you need to think about your commute to work.
Vancouver
Talk to any Vancouverite and they will tell you how difficult it is to find an affordable place to live in the city itself, particularly if you would like to live in the very popular West End of downtown Vancouver.
We were able to locate an apartment in Vancouver's West End for $1,000, however it was a bachelor suite where pets were not accepted.
If you want to be where the action is and are not concerned about having a lot of space to play with, a bachelor suite downtown can be found but they are generally snapped up quickly.
If you're willing to live further away from downtown, East Vancouver has a number of basement suites available for rent that are $1,000, usually all-inclusive.
We tracked down a space near the Nanaimo Skytrain station that is fully furnished and even includes towels, bedding and kitchen necessities.
The suite comes with its own washer and dryer and access to a backyard patio, but the suite itself is not large enough to accommodate two people.
Victoria
Like many cities in the western portion of the country, basement suites are incredibly popular in The Garden City.
The biggest difference? In Victoria, many basement suites are actually carriage houses, separated from the main house for a much more private feel.
For $1,000, you can score a newly renovated one bedroom carriage house in the Langford area of the city, including all utilities and an in-suite washer and dryer.
The bad news? When it comes to the $1,000 budget in Victoria, the pickings are slim.
We were only able to find one page of listings for apartments in this price range on Kijiji, and many of them were tenants looking for apartments rather than actual listings for rent.
Kingston
In Kingston, the student rental is very easy to come by. Many of them are located in the downtown core and can be had for around $1,000 or even less. The caveat – a lot of them truly define "student" housing and are not always in the greatest of shape.
We were able to quickly locate a one bedroom apartment on Princess Street in downtown Kingston, right in the heart of the action, for $1,000.
The apartment is located on top of retail shops on the busy street front below, but does include laundry in the building (unlike many of the student rentals downtown that require you to visit a laundromat).
We also were able to find a two bedroom suite for the same price that is just outside of the downtown core but a much closer walk to the Queens University campus.
When it comes to Kingston, you can find many apartments for $1,000, but you'll need to really do your homework to ensure your housing is appropriate for your lifestyle.
London
One of the first apartments we found for rent in the London area was a three bedroom townhouse – for $1,000. After all of the previous cities we had researched, we could scarcely believe our eyes.
Indeed, it was true; in the White Oaks neighbourhood south of the city, this townhouse was there for the taking, with hardwood floors, an unfinished basement and all appliances included.
Not only did we find a three bedroom apartment, but we also found a two bedroom apartment for $1,000 right in the downtown core of London. The apartment boasted air conditioning, a fireplace, all appliances (except a washer and dryer, which was located on the main floor of the building) and it was walking distance to almost everything you could need.
Needless to say, we were thrilled with what we found in The Forest City.
Winnipeg
In Winnipeg, there is actually a wealth of great little spots for only $1,000, including spaces near downtown. We located a two bedroom penthouse suite close to Winnipeg's famous Exchange District that boasts an in-suite washer and dryer, a fireplace, a dishwasher, a sun room and even allows pets.
Does it seem too good to be true? It depends how you look at it.
If you have a car, you need to pay $60 extra per month to park in an outdoor lot across the street (and, as any Winnipegger can tell you, outdoor parking in the winter is not always ideal). Additionally, heat and hydro are extra.
As with anywhere, there are always deals to be found.
By treating your apartment search as seriously as possible and doing your research, you can find an apartment for only $1,000 that will feel like home. To make the seemingly endless hunt easier, using an online apartment search service like RentSeeker can help to reduce the number of websites you need to check each day.
What we've learned from this exercise is that if your monthly budget for rent is not flexible, where you choose to live in your city will have to be.