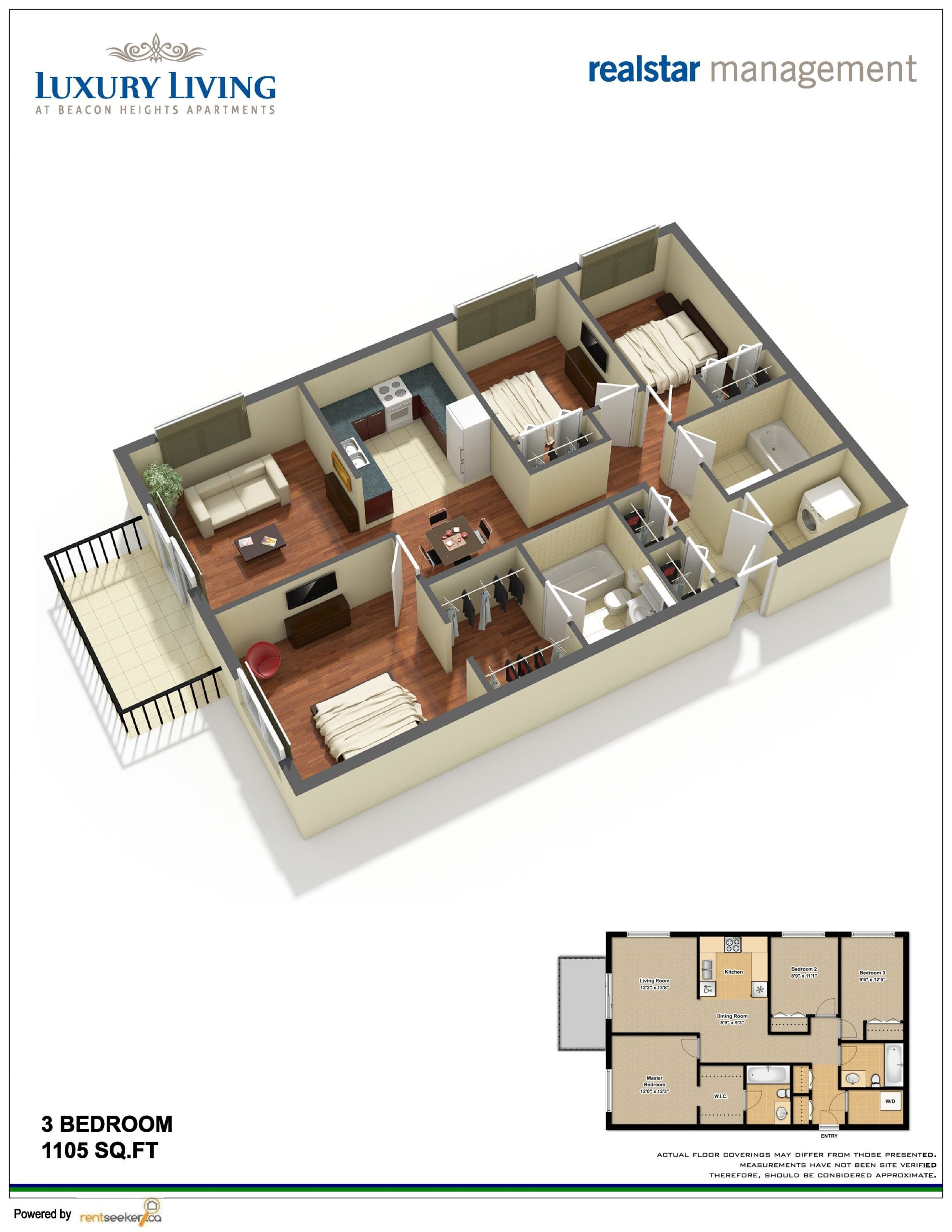 One-bedroom, two-bedroom, three-bedroom…or more? What about dens, enclosed balconies and extra bathrooms? With so many apartment sizes to choose from these days, it can be difficult to determine which one is best for you. But with our handy guide, you will be able to choose the perfect apartment to suit your lifestyle.
Number of Residents
This seems like a no-brainer, but you first have to determine exactly how many people will be staying in the apartment on a regular basis. Yes, you may be living alone, but will you often have guests? Does family come to visit you? If yes, you will want to ensure you have a one-bedroom with a den or a two-bedroom. This gives you that extra bit of room to ensure comfort for everyone – and that you don't end up breathing down each other's necks.
Expanding Your Family
Perhaps you are a recently married couple and think that a one-bedroom is all you need. But do you have any plans to expand your family to include a little bundle of joy? If the answer is yes, and you don't want to worry about moving while pregnant, invest in a two-bedroom suite now. This will save you the headache of having to find a new place to live when all you want to do is prepare your home for your little one.
Burning the Candle at Both Ends
Do you live by yourself but find that you are so busy you are hardly at home? Does spending a lot of money on an apartment you really only sleep in seem frivolous? Then a studio apartment would be a perfect fit for you. You'll get all of the amenities you require to live comfortably, but at a reduced price (AND the upkeep is much easier to maintain).
Fido's Comfort
If you have a dog, particularly a large dog, you'll need to factor in their needs for your apartment search. If Fido needs room to stretch his legs, you'll want to get an apartment with higher square footage than usual. This may mean a one or two-bedroom plus a den, or even a penthouse suite. Remember that the comfort of your pet will not only affect you, but it will affect your neighbours. If your dog is unhappy, he will let you know about it (and alert everyone else, too!).
Making a list of your needs will help you when deciding what apartment type to rent. Keep this list handy when you are looking at rental listings online and when you go to view any suites. You want to be happy in your new home so you won't have to worry about moving again when you realize that the size just isn't right for you.
The RentSeeker.ca Team