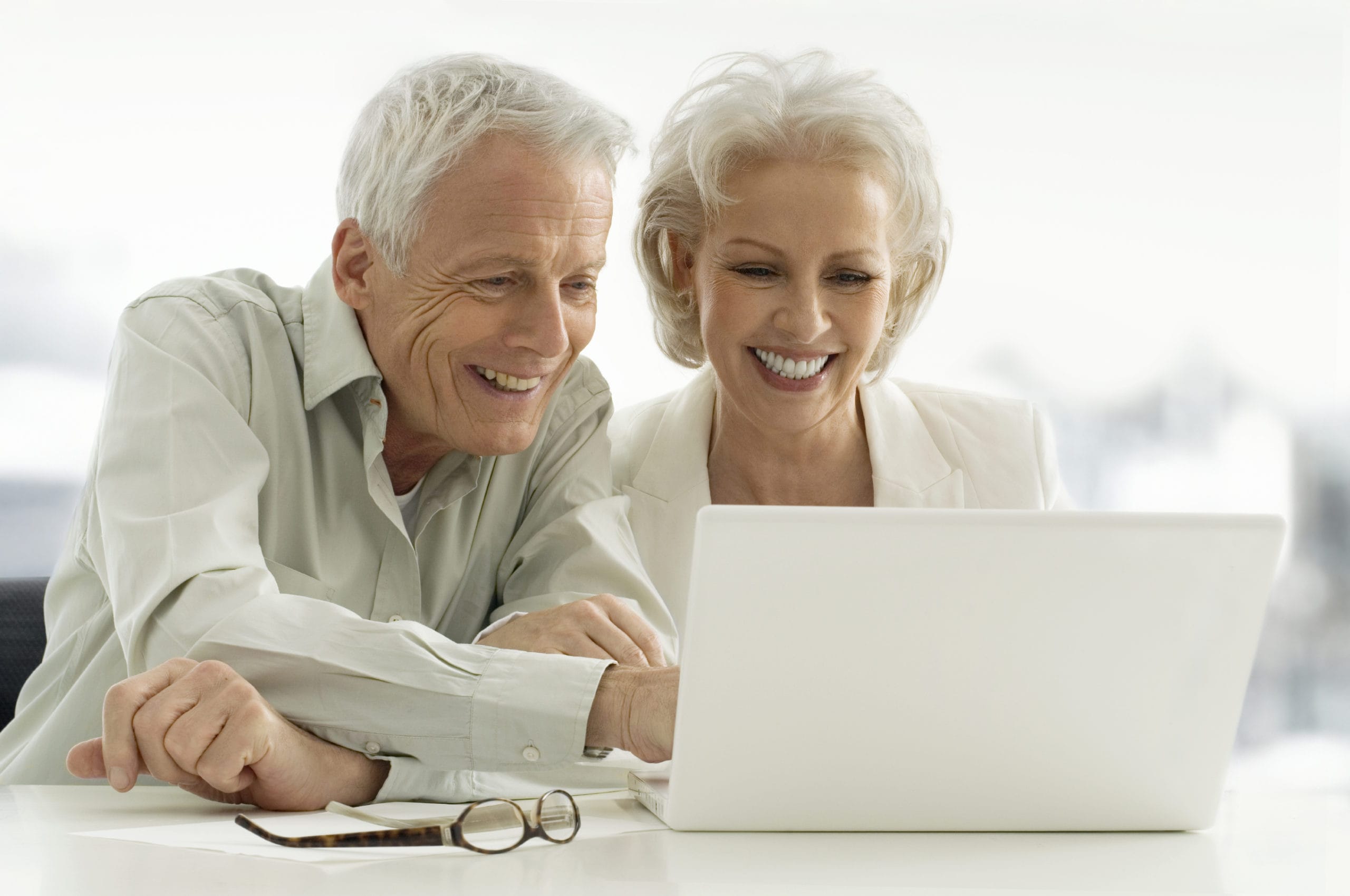 There's nothing worse than being treated as though you're something that you're not. It's like being back in high school and getting scolded when you're not the one doing the talking. That is why it is important you take close care when marketing to seniors.
For baby boomers, it's being marketing to as though the deathbed is behind the next door.
There is a common misconception among rental market advertising that seniors are out of touch, that they're not as actively involved online and that they're not nearly as important an audience as their kids and grandkids.
On the contrary, the baby boomer demographic is the fastest-growing group to jump on the computer technology bandwagon, spending a whopping $7-billion annually online. In other words, much like 18-34 year olds, this generation is completely open-minded when it comes to new products, lifestyles and marketing.
Marketing to Seniors
When it comes to marketing your available apartments for rent, you would be wise to allocate a fair amount of resources targeting this demographic, providing your property can cater to some very high expectations. Throughout your campaign, though, keep in mind that you're not advertising to a sleepy audience, but rather, a lively, virile group with discerning tastes and extensive wish lists.
Marketing Professor Tom Barry of SMU's Cox School of Business urges companies to focus the message on feel age as opposed to real age, explaining, "Use models that are cognitively younger; they don't have to look younger, but have a persona that is psychologically younger." In other words, he says, the content of advertising, sales, and marketing messages should be based on the cognitive state of the audience.
Age, after all, is nothing but a number, so if you're marketing rental suites to this demographic as old or elderly, you've alienated the majority of your audience.
The key to advertising rental units to seniors is research, in addition to knowing what, exactly, your building has to offer that might be attractive to someone in this demographic.
If you're feeling slightly out of touch, here are some tips on how to engage baby boomers, capture their attention and get them in for an apartment showing.
Go Live
Did you know that the largest percentage increase in Internet use has been credited to the 70-75 age group? And they're not just checking into an email account that stays open all day. Rather, they're on Facebook, YouTube and other social media sites. Don't believe us? Take it from the pros then: Kinesis Inc., a Portland, Oregon, web design and branding firm, found that more than 60 percent of baby boomers actively consume socially created content like blogs, videos, and podcasts. So next time you're posting, tweeting or liking, don't forget to consider whether grandma or auntie would find your content interesting.
Advertise with Intelligence
We all know that advertising apartments for rent are becoming more and more of a web-based phenomenon. This is not to say, however, that print ads have become obsolete.
Baby boomers are still heavily reliant upon magazines and newspapers to get their information, meaning that certain dailies and monthlies could have a positive impact on getting traffic to your property.
When targeting seniors, in particular, it's important to take several technical items into account, namely font size. Simply put, the font should never be smaller than 11-point and colour ads always attract more attention. Also, keep ads un-cluttered with a clearly marked call to action that includes both email, address and phone number.
The photos should do the talking—but keep them honest. We've seen enough old people playing tennis and laughing by a pool. Get creative by promoting what your company can do to enhance their lives. Do you offer a shuttle bus for errands? Is your rental property near a fitness facility? Tell the story, but do it in a way that isn't patronizing or alienating. This means abandoning labels like "golden years" and "elderly".
Don't forget to ask advertisers if they'll give you editorial space alongside the ad to showcase the property in greater depth.
Build Trust with Customer Service
The baby boomer generation has been around a while. They've had more experiences than most of us, meaning you'll be hard-pressed to pull the wool over their eyes. The truth is, the best thing your leasing agent can be is his/herself, to sell the property and the surrounding neighbourhood as a "package deal" that caters directly to the prospect. This means adding a personal touch by doing some legwork to find out about the appealing features of the area and promote them.
Build rapport by letting the individual know that their landlord is just a phone call away should any concerns in their rental unit arise. Another way of doing this is by having honest testimonials by like-minded individuals ready to share at some point during the viewing process.
You might even host a baby boomer event and invite some prospects to come along. This is a great opportunity for current residents to speak to their experiences with the property, the management and what the community has to offer.
Finally, always follow up with a note. Handwritten is a unique way of engaging, but again, this is a demographic that's heavily involved online—email is just as acceptable.
Sell Gently
Hard sales rarely work with this group. Again, they've been around awhile and have seen it all. One of the most effective tools of persuasion is honesty and compassion.
If a person of this age group is moving into your rental property, chances are, they're downsizing from a house. This could be a giant lifestyle change whereby moving means culling decades of possessions in order to accommodate a smaller space.
Perhaps your leasing agent has gone through a similar experience and can empathize as a way to reassure the individual that your property is the right move. If you have storage units available for rent, promote them (and perhaps offer a deal on the monthly fee).
Cut a Deal
Everyone likes a bargain—and many landlords are offering deals to all demographics as a way to fill available apartment units.
Purveyors of apartments that cater to baby boomers have jumped on the bandwagon, offering a range of bonuses and incentives to make prospects feel as though they've made the right choice by signing with your company.
These incentives include rent reduction, waiving of move-in fees, gift cards, fitness memberships, and the list goes on.
Put in the work and make the extra effort to get this age group into your apartment building. In the long run, they make loyal residents who are with you for the long haul and care for your property just as much as you do.
Read more posts about Rental Apartment Marketing
The RentSeeker.ca Team