Whether you like to go all-out or simply put up a few festive items, decorating your rental apartment can be easy and fun.
Don't let a smaller space stop you from getting into the holiday spirit!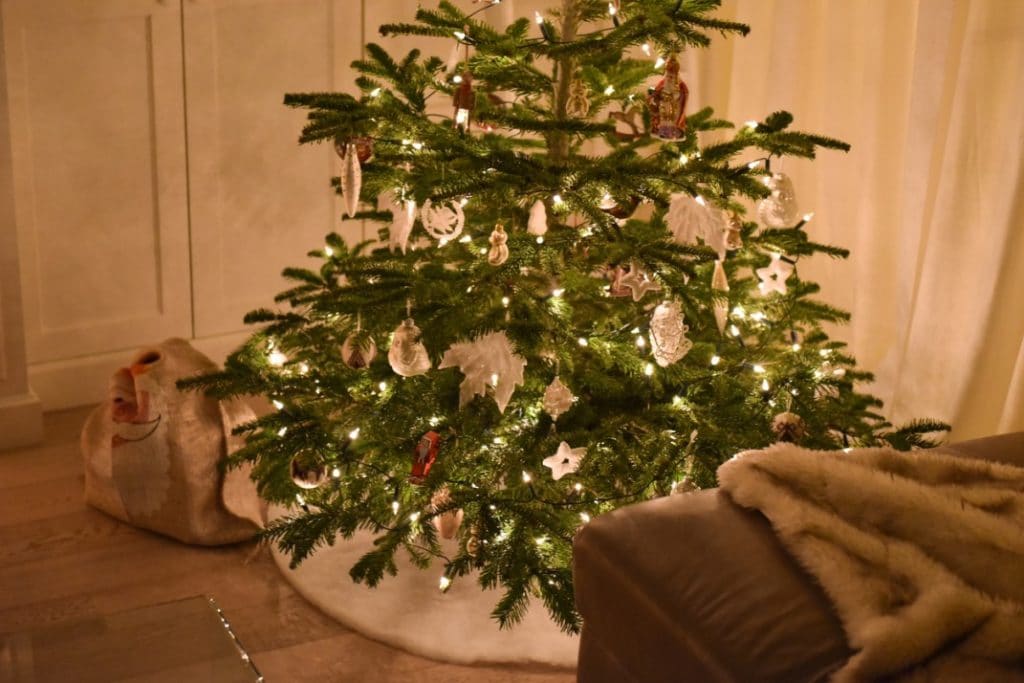 No Tree? No Problem!
Due to the fire hazard of a dried out Christmas tree, many apartment buildings will not allow their tenants to use real Christmas trees.
While this may seem disappointing at first, real Christmas trees are far more difficult to care for (monitoring water levels, cleaning up the inevitable messes).
Going with the more economical option – a fake tree – allows you to follow your apartment's rules and find a tree that fits your home perfectly.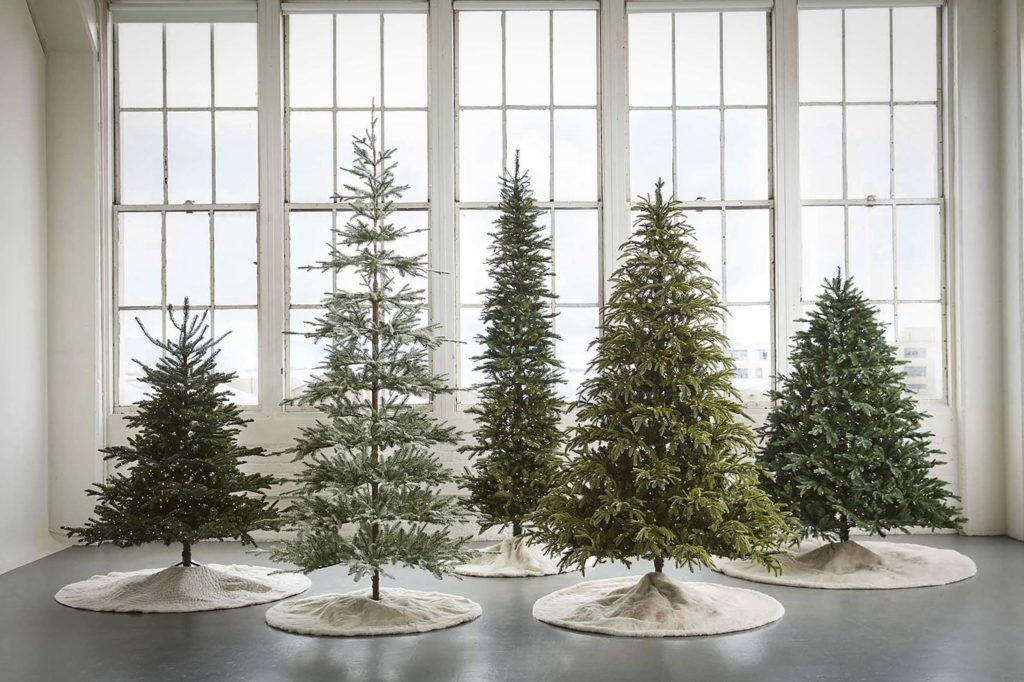 If you don't have the room for a tree at all, why not get a small tabletop version? You can purchase one from a store like Canadian Tire or Wal-Mart for under $40 and they make your home feel festive without the clutter.
Safety First: While it may be tempting to unleash hordes of tinsel and garland all over your home, keep in mind that these items pose a hazard to children and animals.
Keep them out of reach by placing them on the upper-tier of your tree or on top of mantles. The shiny tinsel is enticing to small children and our animal friends and it poses a significant choking hazard to both.
Twinkle, Twinkle
Lights are the one item that will make your home feel holiday-ready immediately.
Before making your purchase, read the box thoroughly.
Are the lights you are buying indoor or outdoor? Are they waterproof? What is the wattage?
Lights on a tree can get very hot, so use the most appropriate light and wattage for your tree.
As with tinsel and garlands, ensure your lights are high enough to be out of reach. You don't want a National Lampoon's Christmas Vacation-style cat mishap!
Candles are another wonderful item for the holidays that can fill your home with light and scents of baking.
Ensure your candles are in sight at all times when they are burning and give them plenty of space.
Put Away Other Seasons' Decorating Leftovers
Are any Easter eggs still hanging about? Some spooky decorations a few weeks after Halloween? What about Canada Day banners?
Put away any decorative items that are out of season.
It can be extra helpful to put away other decorative items that are brightly coloured.
Fall and holiday decorating are all about reds, greens, oranges, silver and gold.
Embrace this by putting aside any bright pink vases you enjoyed during the summertime.
Coffee Table Decoration
Clear off the usual coffee table books and add a snow globe or cluster of holiday-coloured candles.
Even holiday-coloured candy placed in a nice bowl will add festivity to your coffee table.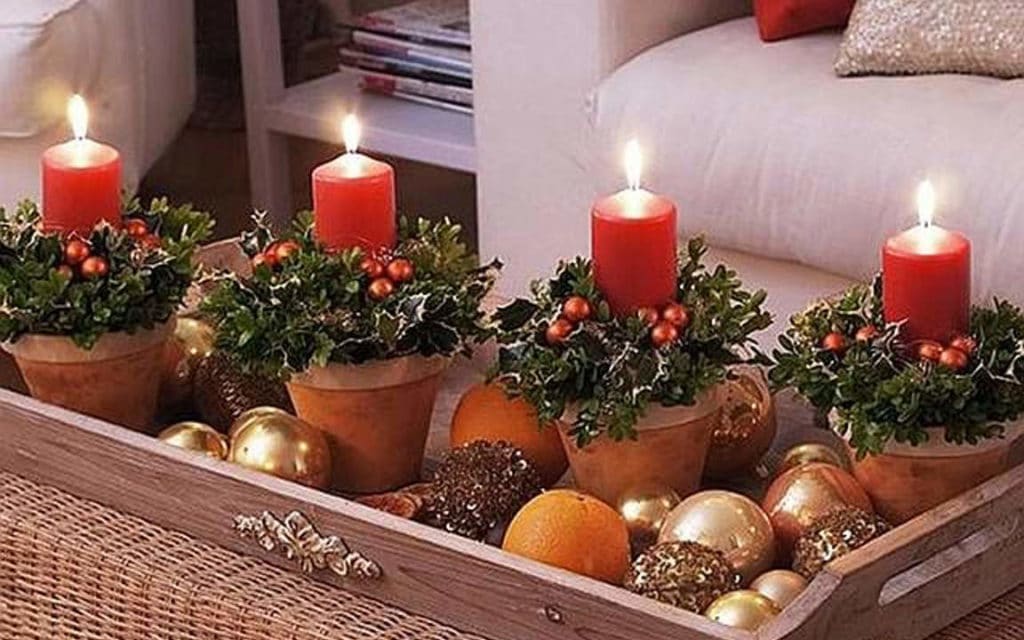 Christmas Stockings, but No Mantle?
Ideally, stockings will be hung from the fireplace mantle, but many of us don't have this living room focal point to use for decorating.
In this case, stockings can be hung from a blank wall with 3M removable Command Hooks, or from the doorknob of the bedroom door.
Hanging the stocking from the bedroom door is a great way to decorate the hallway as well, as the hallway often gets left out of the holiday decoration.
Use Ornaments Everywhere
Hang ornaments from every place in the house where they will not be in the way.
Hang them from the chandelier in the dining room. Hang them from houseplants or coat racks. String them on ribbons and hang them around the bathroom mirror.
When hanging them from a Christmas tree, use ribbon to string them instead of metal hooks to add a higher level of elegance to Christmas tree decorating.
Don't Forget the Front Door
Hang a wreath or a dried bouquet of holiday-themed plants from the front door.
Adding bells to the wreath or bouquet will add a musical jingling greeting. Adding a poinsettia just outside the front door will add a holiday welcome to you and your guests as they come to your front door.
Finally, check with your landlord or apartment management team to see what their plans are for decorating the common areas of the building.
If you are unable to have a large tree in your own apartment, your landlord may be planning to put one up in the lobby.
Organize a building-wide decorating day and go all out – tree decorations, paper snowflakes and even icicle lights will make your building a winter wonderland.
However you celebrate, have a happy and safe holiday season!
The RentSeeker.ca Team