Also known as contents or tenants insurance, a renters' insurance policy can protect you in case of losses, damages, and other expenses related to your rented home and/or your belongings. Much like home insurance, a good policy is sometimes a lifesaver; in other words, it can be the difference between financial ruin and staying afloat after the unthinkable occurs.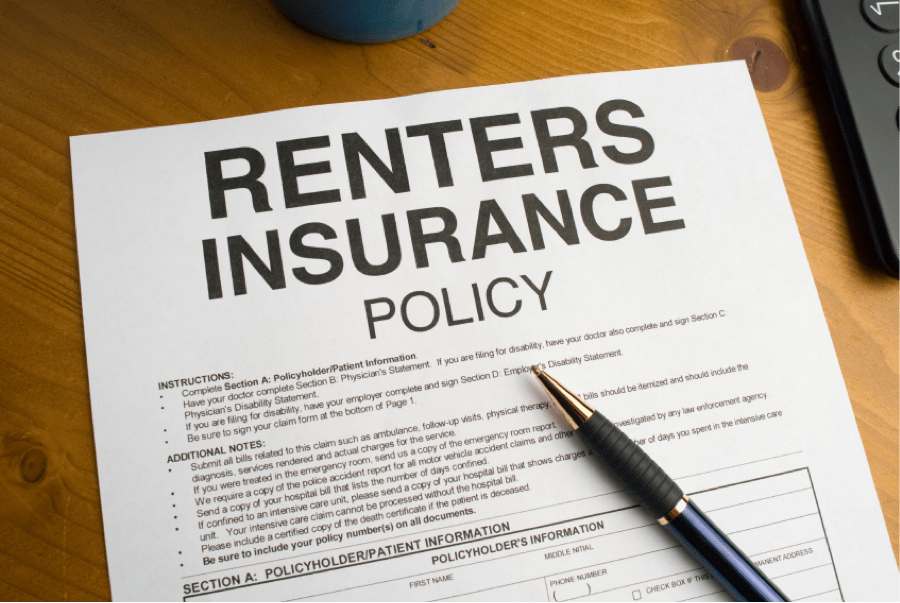 Strangely, most renters in the country don't bother with investing with this form of protection. They figure it's too expensive, too much of a hassle, or just not worth the effort, since renting is often seen as a temporary situation before we buy (many people also underestimate just how much they own, and how costly it would be to replace all our stuff). But with students renting properties from the time they leave home often to their mid-30s, newcomer families needing to rent for years before they can afford a new home, and the risks associated with living without insurance, it's often not worth the gamble — especially if you live in an area with a high crime rate, or risk of disaster associated with flooding, for example.
If you head to the Insurance Bureau of Canada's Tenant Insurance page, you'll see how various policies can help protect you and your loved ones. The facts are plain: you are responsible for damages that occur in your dwelling, and for damages that spread to other parts of your building. You are also responsible if a visitor gets hurt in your apartment — a bad fall because of a wet floor can mean you're liable for damages to the injured party.
Basically, renters' insurance covers between $1 and $2 million dollars in what you'd owe someone after a successful suit (either for an injury or for structural damages). But there are other scenarios wherein you'd benefit from assistance, even when you're not paying for your own damages. If your apartment is vandalized, robbed, or destroyed by trespassers, or if acts of God destroy your belongings and force you out, you'll suddenly have to pay for repairing or replacing your goods (clothes, jewelry, electronics, furniture, art — the list goes on, and definitely adds up!), hotel or motel accommodations, food and laundry while you're out of the home, and so much more. Additional living expense and contents insurance — for replacement costs or actual cash value — can mean you aren't bankrupted by events totally out of your control.
Banks and other financial institutions will offer a wide variety of tenants insurance policies that take into account a number of factors, including where you live, how much you need, their particular fees and rates, your history of claims, and other elements — but that's a discussion between you and an insurance professional. For more information, check out this Toronto Star article on the topic, and be sure to read as much as you can before deciding to follow any one route.
The most valuable bit of advice from that article is in regard to your contract with your landlord. While there haven't been too many precedent cases with clear rulings, you've got to make sure your landlord is crystal clear on renters' insurance policies in your lease agreement. If the contract states that you must purchase insurance, and you fail to do so, this can be ground for eviction in Ontario. Imagine dealing with extensive damages, theft, or a court case, only to then find yourself being pushed from your home! That's why it's always vitally important to know every word, line, and clause in your lease agreement — as the saying goes, ignorance is never a valid excuse.
For more helpful advice on all the ins and outs of leasing properties — as a renter, and as a property manager or landlord — keep coming back to this blog. Whether you're looking for a summary of cool neighbourhoods in a Canadian city, friendly advice for apartment living, or useful infographics, taking advantage of the latest research in the rental market, we're happy to be of service! Keep on eye on our always-updating database of properties and our social media hubs, too — you never know when we might post something you can use!