Canada Mortgage and Housing Corporation (CMHC) released some preliminary data this week on the Canadian Rental Market, offering some great insight and information for renters searching for a new apartment across the country.
From October 2014 – October 2015, average vacancy rates for privately initiated purpose-built rental apartments increased to 3.3 per cent in October 2015 – from 2.8 per cent in October 2014.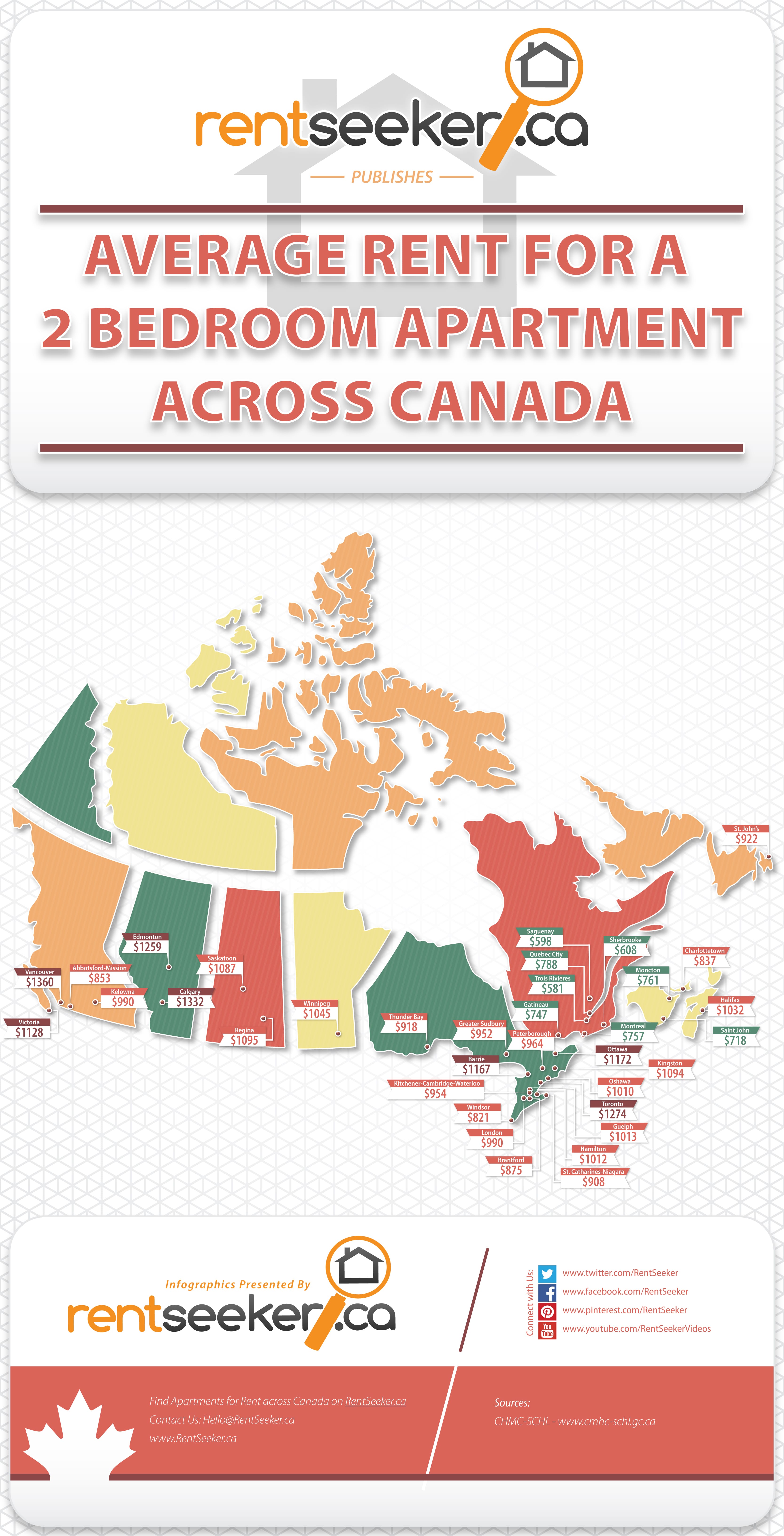 The average rent prices for two-bedroom apartments (in existing structures) increased 2.4 per cent between October 2014 and October 2015. In October 2015, the average rent for a two bedroom apartment in new and existing structures across the country was $960.
Here are the Top 5 Most Expensive Apartment Rental Markets in Canada:
(*based on the CMHC data – which is averaged for 2 bedroom apartment rentals).
For more information about Canada's rental market, apartment living tips and ideas and more, subscribe to our blog at: www.RentSeeker.ca/Blog
And follow the RentSeeker Team on Twitter and Facebook to join the conversation!
To start your search for your new apartment today – visit Canada's #1 Apartment Finder: www.RentSeeker.ca!