236 Richmond, Ottawa, Ontario, K1Z 6W6
Bedroom Type
Pricing
Bathrooms
Sq. Ft.
Availability
Appliances
Refrigerator
Stove
Dishwasher
Microwave
Stainless Steel Appliances
24 Hour Concierge
Rooftop Lounge
Weekly Housekeeping
Accessibility
24 Hour Maintenance
Washer and Dryer in Suites
Amenity Booking (additional cost)
Renovated
West 236 embodies complete luxury and convenience in one of Ottawa's most exclusive neighbourhoods. Each fully furnished extended stay suite features premium finishes and all the conveniences of home. Enjoy stunning views of the Ottawa River from your balcony, or on the rooftop terrace complete with BBQs and lounge areas. Explore the vibrant neighbourhood of Westboro and discover new cuisine and local shops around every corner. At West 236 enjoy the highest level of quality living, and the perfect location to call home.

¢ Designer Decorated
¢ Non Smoking
¢ Individually Controlled A/C
¢ BELL FIBE Internet and TV
¢ Laundry
¢ Housekeeping
¢ Kitchen Island (seats 2)
¢ Kitchen Cookware
¢ Stainless Steel Fridge, Stove, Dishwasher, Microwave
¢ Tea Kettle
¢ Keurig Coffee Maker
¢ Dishes, Glassware, Cutlery
¢ Kitchen Cleaning Starter Kit
¢ Work Space
¢ USB Plugs
¢ Cordless Phone for Local Calls
¢ Luxurious Kingsdown Mattresses
¢ Queen Size Beds
¢ Sofa Beds in 1 Bedroom suites
¢ Alarm Clock with Radio
¢ Iron and Ironing Board
¢ Laundry Hamper and Closet Hangers
¢ 4 Piece Bathroom
¢ Soap, Shampoo, Conditioner Starter Kit
¢ Hair Dryer
¢ Balcony
¢ Expansive Windows
¢ Blackout Blinds & Privacy Blinds
¢ Pet Friendly (additional fees associated)

About CLV Group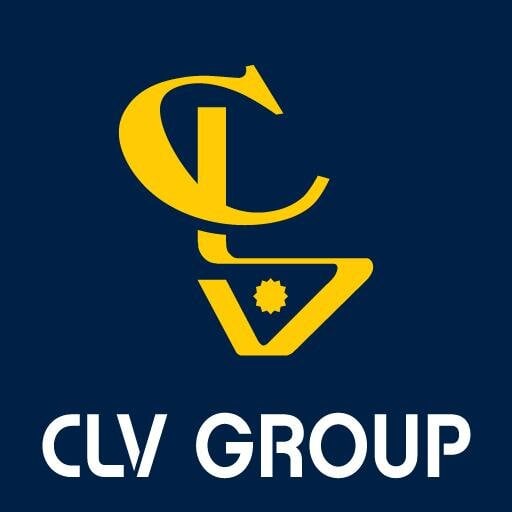 With roots dating back to 1969, CLV Group has obtained an excellent Ottawa Real Estate Market scope of view. With successful and established divisions concentrating in Residential Rentals, Real Estate Sales and Leasing, Property Management, Hotel Management and Mortgage Brokerage, we provide "Complete Real Estate Solutions" to meet and exceed all of your real estate needs.


Benefits of Experience


The CLV Group through its professional and technical staff has hundreds of years of quality related successful experience. Our staff includes professionally certified property managers with designations such as Certified Property Manager (CPM) and Associate of the Institute of Property Management (AIHM). Our Real Estate Division includes very experienced professionals including several Associate Brokers, CCIM certified representatives and an Accredited Land Consultant (ALC). Our support team consists of highly qualified maintenance and an in-house marketing staff.


Portfolio


The CLV Group is one of the largest private property management firms in Ottawa. Its residential portfolio includes a wide range of rental options including townhomes, apartments and fully furnished business suites. CLV Group's portfolio spans Ottawa's wide geographical landscape with rental options in Kanata, Ottawa West, Downtown Ottawa, Ottawa South and Ottawa East. CLV Group's commercial portfolio includes plazas and malls, industrial, retail, and office portfolio buildings.


Mission Statement


Our Mission at CLV Group is to treat each client with complete professionalism and integrity while supporting the individual needs of each client by supplying superior service in the areas of Residential Rentals, Real Estate Sales and Leasing, Property Management, Hotel Management and Mortgage Brokerage.
${ location.price_low/100 | currency('$', 0) }
${ location.price_low/100 | currency('$', 0) } - ${ location.price_high/100 | currency('$', 0) }
Call for Pricing
studio
${ br } bd
ranging from studio ${ location.bedrooms[0] } bd to ${ location.bedrooms[location.bedrooms.length-1] } bd
${ location.price_low/100 | currency('$', 0) }
${ location.price_low/100 | currency('$', 0) } - ${ location.price_high/100 | currency('$', 0) }
Call for Pricing
studio
${ br } bd
ranging from studio ${ location.bedrooms[0] } bd to ${ location.bedrooms[location.bedrooms.length-1] } bd
Contact Property Manager
${ contact_success_message }
---
Rent with confidence!

This landlord has been verified by RentSeeker.ca